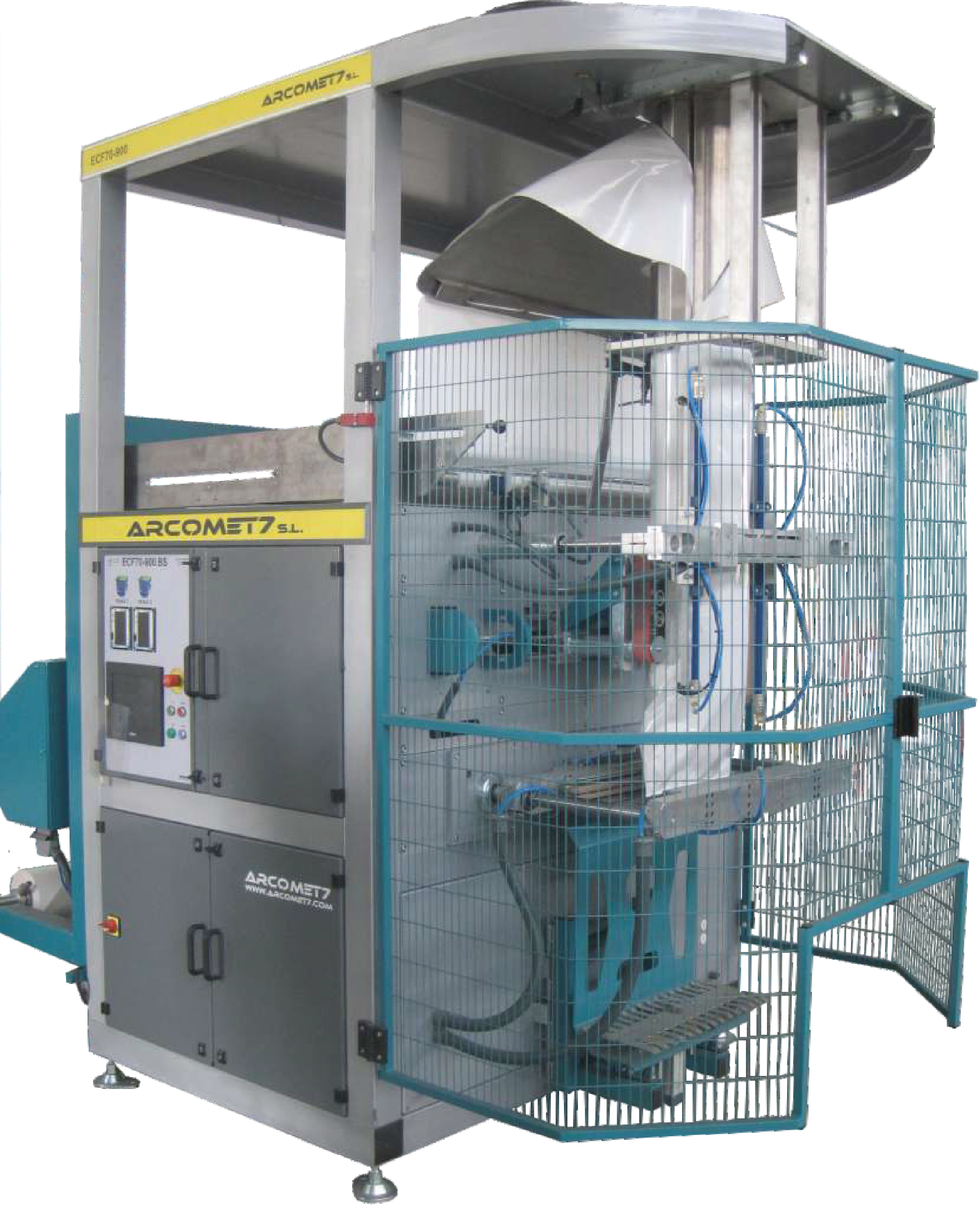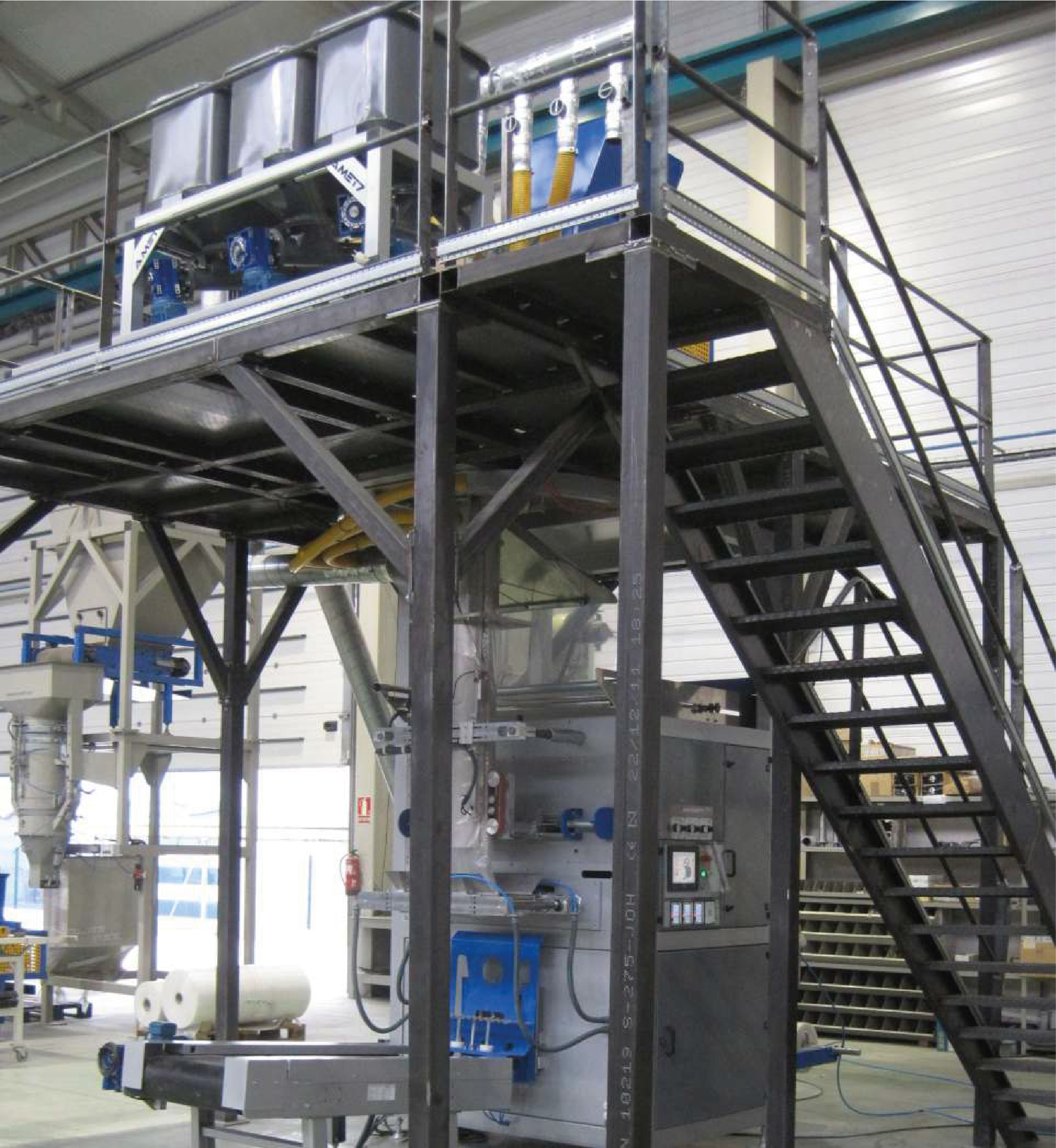 VERTICAL FFS AUTOMATIC PACKER (UP TO 800 BAGS PER HOUR)
---
PARAMETERS:
Output: up to 800 bags / hour
Automation level: automatic
Category : FFS (FORM, FILL, SEAL) | WEIGHING AND PACKING SYSTEMS
PURPOSE: WEIGHING AND PACKING
OUTPUT: OUTPUT UP TO 800 BAGS PER HOUR
AUTOMATION LEVEL: AUTOMATIC
---
EQUIPMENT:
Welded construction
Plastic film feeding system
Bag evacuation system
Corner forming system (option)
Bag evacuation conveyor (optional)
Cooling of seals
Clean design
Simple and user friendly control panel
Electric cabinet
CHARACTERISTIC:
Automatic machine to form, fill and close bags from a flat polyethylene foil, suitable for bagging mainly granulated products.
The machine makes 3 wseals while forming a bag.
Do you have any questions?