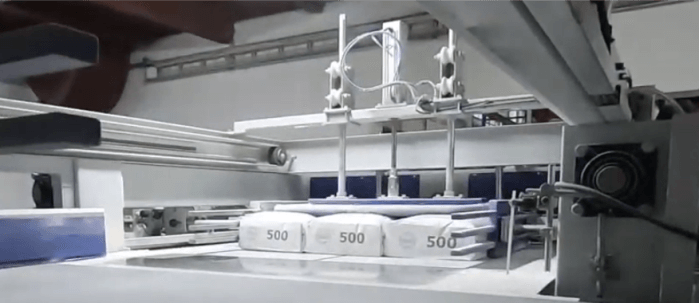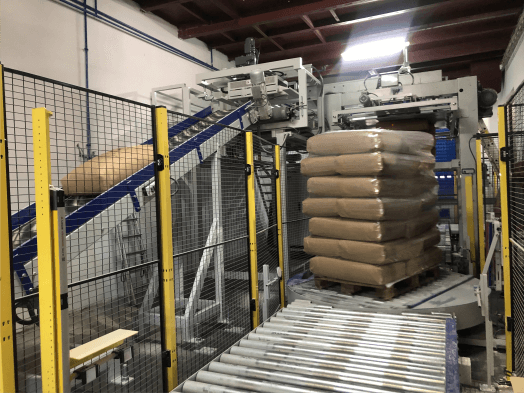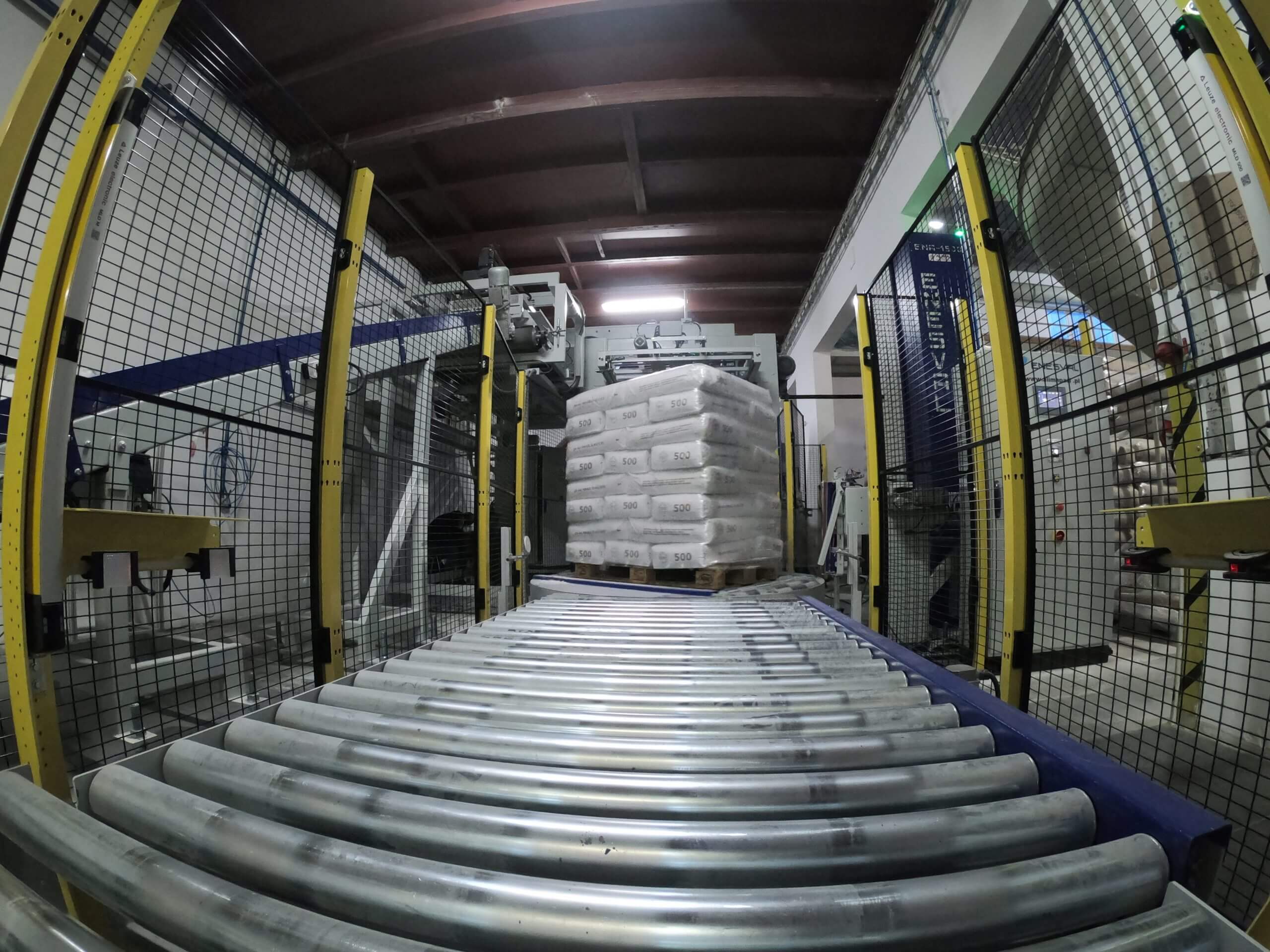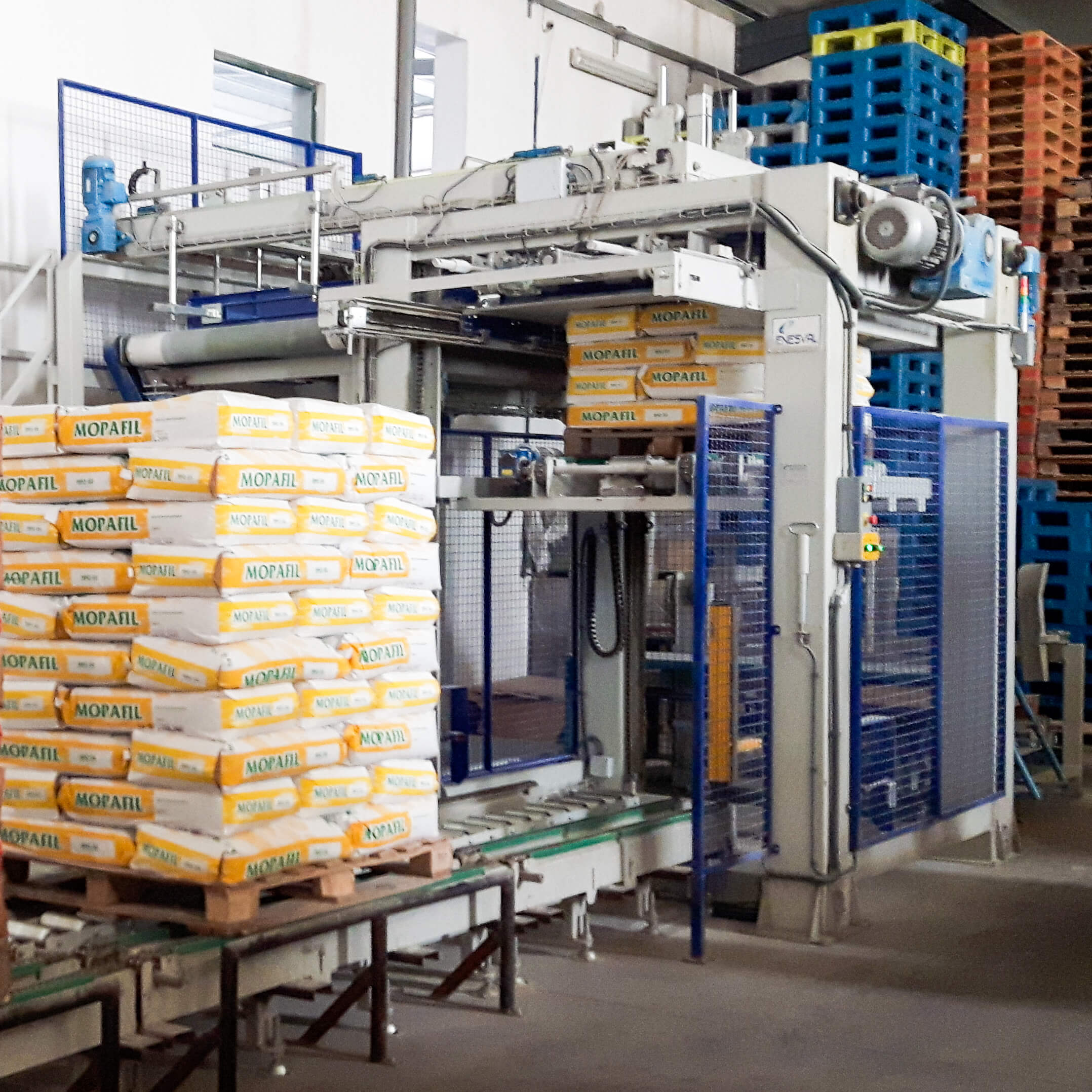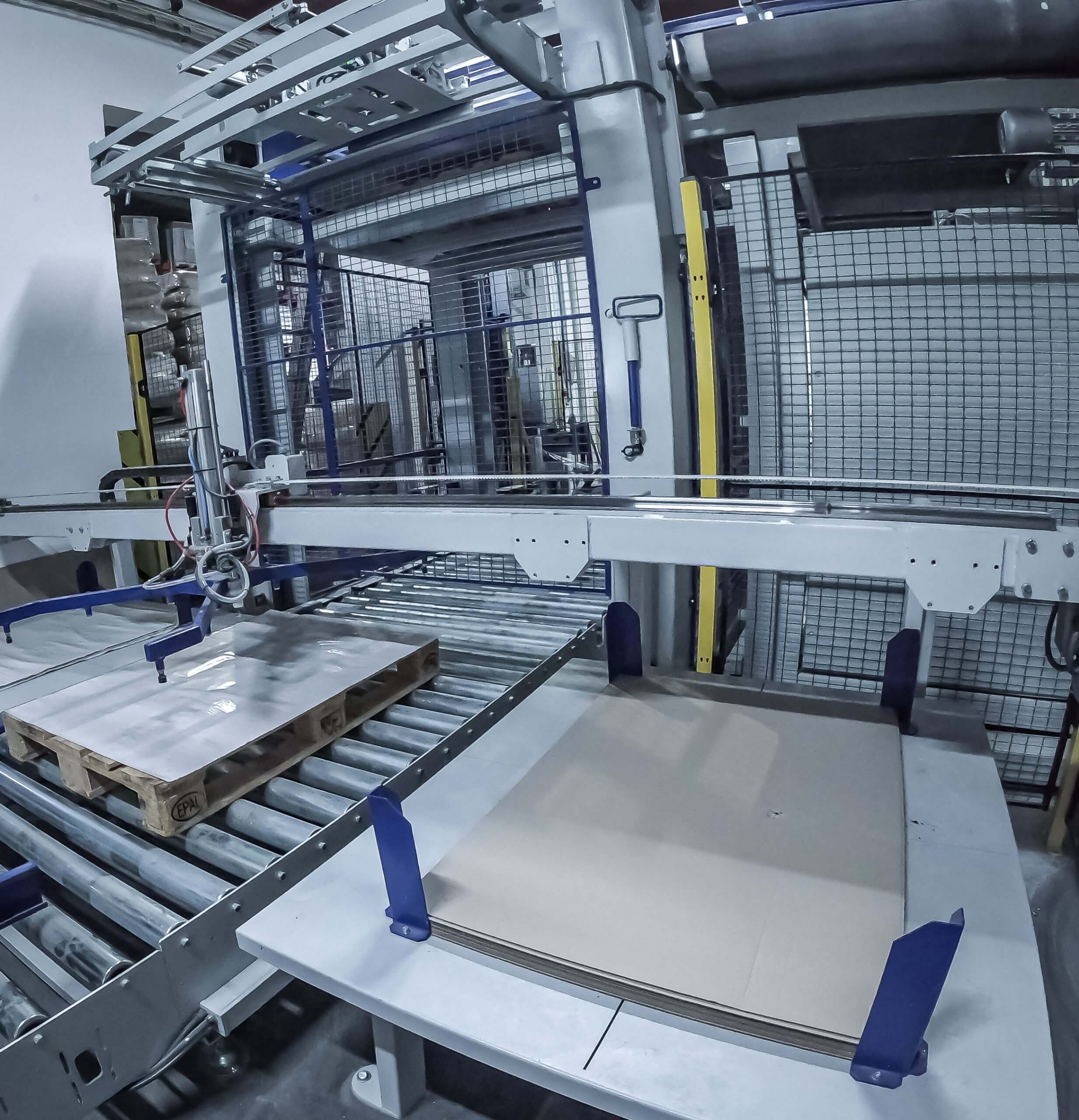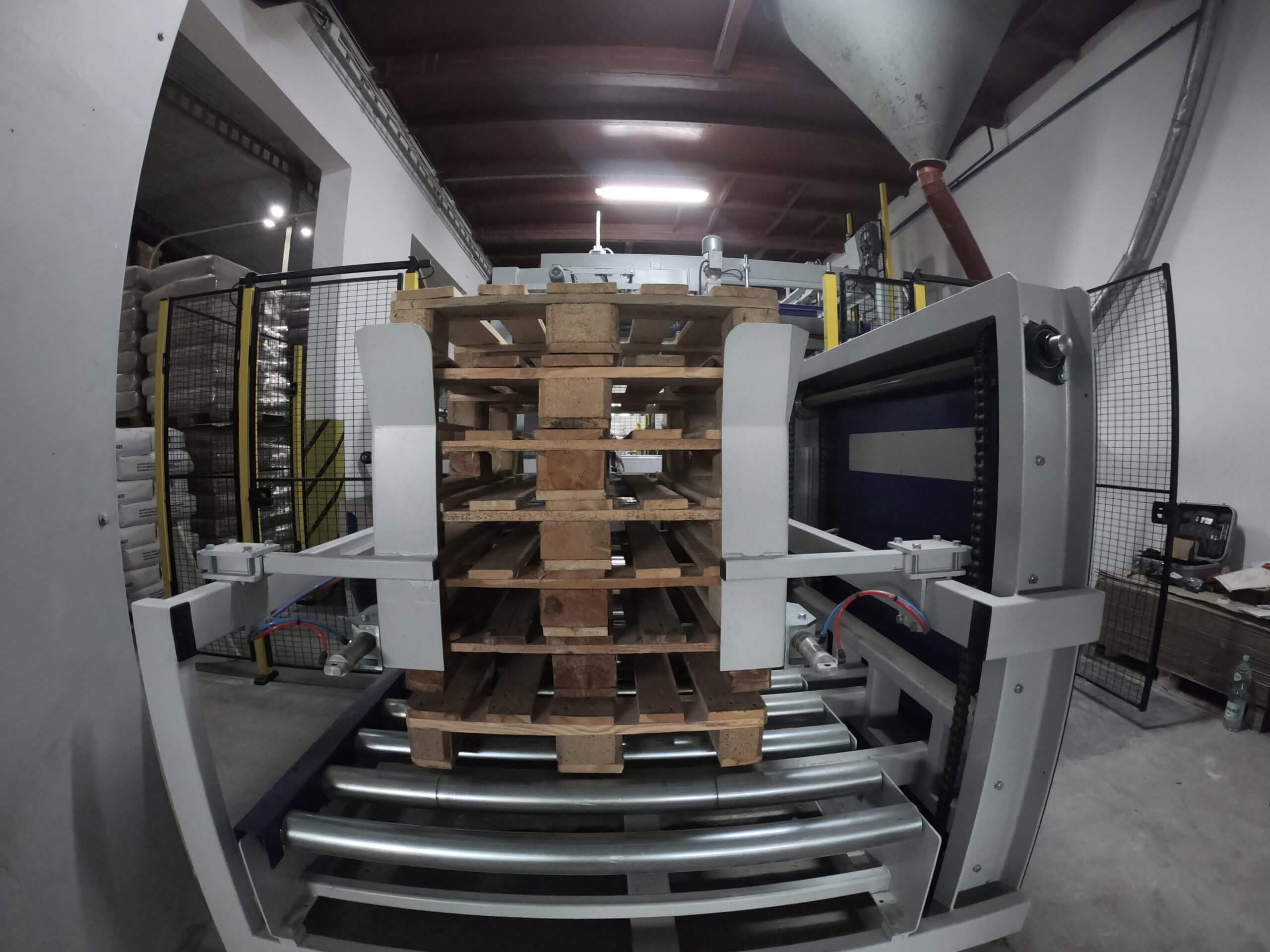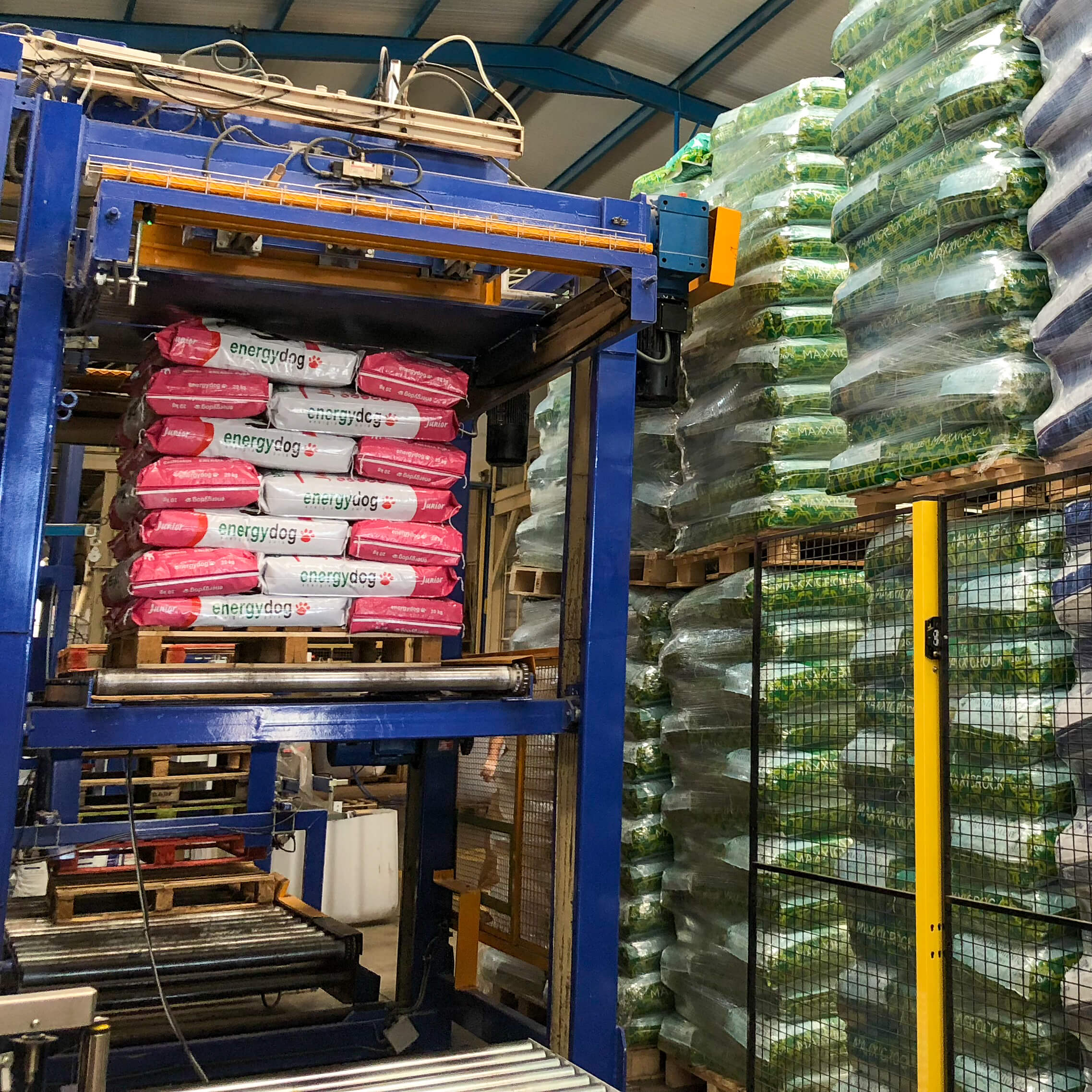 HIGH LEVEL PLATE PALLETIZER
---
PARAMETERS:
Output: up to 2000 bags / hour
Bags: 5 – 50 kg
Works with EUR, CP1 and other pallets
Category : OUTPUT OVER 500 BAGS PER HOUR | PALLETIZATION
PURPOSE: PALLETIZING AND SECURING PALLETS
OUTPUT: OUTPUT UP TO 2000 BAGS PER HOUR
---
CHARACTERISTIC:
An empty pallet is placed on the platform, which is lifted under the sliding plates by a lift. After they are pulled apart, a layer of bags is lowered onto the pallet, previously arranged and prepared with the help of the bag turntable arm. The full pallet leaves the work area by means of powered rollers.
BENEFITS:
Very high production efficiency
Full automation of the production process
Stable and aesthetic pallet (an ideal solution for valve bags, which, due to the specific structure and shape, are arranged in cubes, thanks to which we obtain the perfect form of the stacked pallet)
Can work with all existing lines
Fully programmable palletizing height
Trusted suppliers of components: Lenze, Festo, Siemens
Do you have any questions?